Why Choose Ocu-GLO™ Canine Vision Supplement?
Ocu-GLO™ contains 12 different antioxidants that work together to support  your dog's ocular health. Lutein is a natural oxycarotenoid that is readily bioavailable. This, and the other ingredients in Ocu-GLO™ are in optimal concentrations for canine eye health. It is critical for supplements to provide the correct amounts of the right ingredients for dogs. For example, popular over-the-counter (OTC) human supplements do not contain enough lutein for the canine eye.
Two very important reasons that you can trust Ocu-GLO™
Designed specifically for dogs by two, board-certified veterinary ophthalmologists and a compounding pharmacist with over 75 years combined experience in veterinary health. The 12 antioxidant ingredients that make up Ocu-GLO™ are made under good manufacturing practices (GMP) guidelines.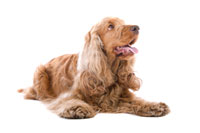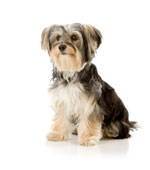 What the Pet Owners Are Saying


"Quito has become playful and willing to go on walks, and we are now living with a happy dog that can see the world, where the world and his life were once darkness."
~ Barrie and Marge G. and Quito

"I came across the website for Ocu-GLO™, and I was so excited to find a product that had been designed by experts in animal health and was meant for dogs."
~ Tracie S. and Buddy

"We have had Taffy on Ocu-GLO™ for at least 3 years and during that time her vision has not diminished completely."
~ Linda T. and Taffy