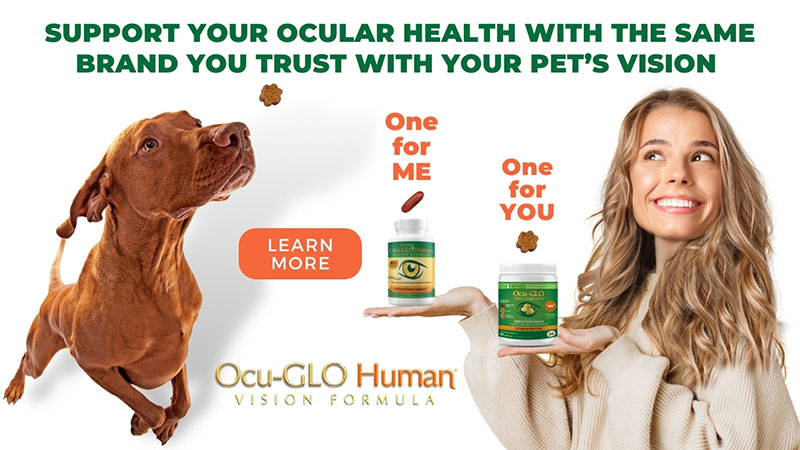 Why Choose Ocu-GLO® Vision Supplement?

Ocu-GLO® contains antioxidants that work together to support your dog and cat's ocular health. The three cornerstone ingredients are lutein, grape seed extract, and omega-3 fatty acids. Lutein is an oxycarotenoid found in dark green leafy vegetables, colored fruits, flowers such as marigolds, and egg yolks. It is readily bioavailable and is very important for retinal and lens health. Grape Seed Extract is rich in antioxidants and proanthocyanidins which support the normal inflammatory response and are powerful free radical scavengers. Omeg-3 fatty acids contain essential fatty acids EPA and DHA that cannot be made by the body and support retinal health.
These cornerstone ingredients are combined in Ocu-GLO® with other carefully chosen antioxidants in the optimal concentrations and work synergistically to support canine and feline eye health. It is critical for supplements to provide the correct amounts of the right ingredients for our pets' ocular health.
The ingredients in Ocu-GLO® work synergistically to support ocular health and vision:
Work on cellular level to help maintain ocular health
Supports a healthy immune system
Helps support normal vision of your aging pet
Contains 3Xs the Lutein/antioxidant potency of the other leading online supplement brands
Has no harmful or unwanted preservatives
Is made in the USA from US and globally sourced ingredients
---
Which Ocu-GLO® is right for your pet?
Animal Necessity Scientific Advisory Team (ANSAT)
We are a team of board-certified veterinarians, human doctors, pharmacists, PhD researchers, nutritionists, veterinary technicians, and students. Together, we ensure that the supplements produced by Animal Necessity are scientifically formulated specifically for the needs of dogs and cats.
Additionally, the ANSAT team of veterinarians and veterinary specialists understands the importance of educating pet parents and knows the importance of annual physical exams, which should always include an eye exam. Ocu-GLO taken daily, from an early age, will help keep your pet's eyes healthy over their lifetime. It is the one and only vision supplement that is backed by science, giving pet parents peace of mind that they are providing their furry companion with the best for their pet's eyes and overall health.
Carmen M.
Colitz
DVM, PhD, DACVO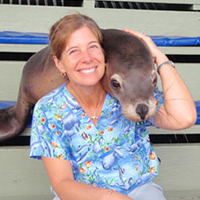 Carmen M. H. Colitz, DVM, PhD, DACVO, is a board-certified veterinary ophthalmologist with a PhD in molecular biology; she has extensively researched antioxidants in eye health, particularly the lens. Dr. Colitz discovered telomerase activity in the canine lens and is in private practice in Jupiter, FL.
Johanna
Mejia-Fava
DVM, PhD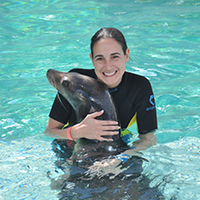 Johanna Mejia-Fava, DVM, PhD, is the co-founder of Animal Necessity, LLC, where she devotes her time to researching the benefits of supplements in companion pets, equine, zoo, and aquatic animals. She graduated in the dual degree program with a DVM from Mississippi State University College of Veterinary Medicine and a PhD in Marine Mammal Ophthalmology. She then completed a three-year Residency in Zoo and Aquatic Medicine at the University of Georgia and Georgia Aquarium. In the past 18 years, she has become a recognized expert, published author, and international lecturer at veterinary conferences and universities on herbal supplements.
Debby
Smith
RPh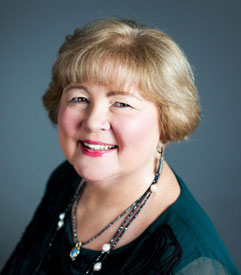 Debby Smith, RPH, has over 40 years of experience specializing in compounding supplements for both animals and humans. She holds degrees in pharmacy and chemistry and is a retired registered pharmacist in Seattle, Washington. She was previously the owner of Ballard Plaza Pharmacy, a pharmacy specializing in compounded medications for the veterinary arena.
Ingredients and Suggested Use
For the most up-to-date ingredients and suggested use for the different versions of Ocu-GLO®, please visit AnimalNecessity.com and select which Ocu-GLO® you'd like to see!